posts
Library Graphic Novel Haul (quick reviews)
I review four graphic novels, ranging from memoir to historical feminism to dystopian fiction.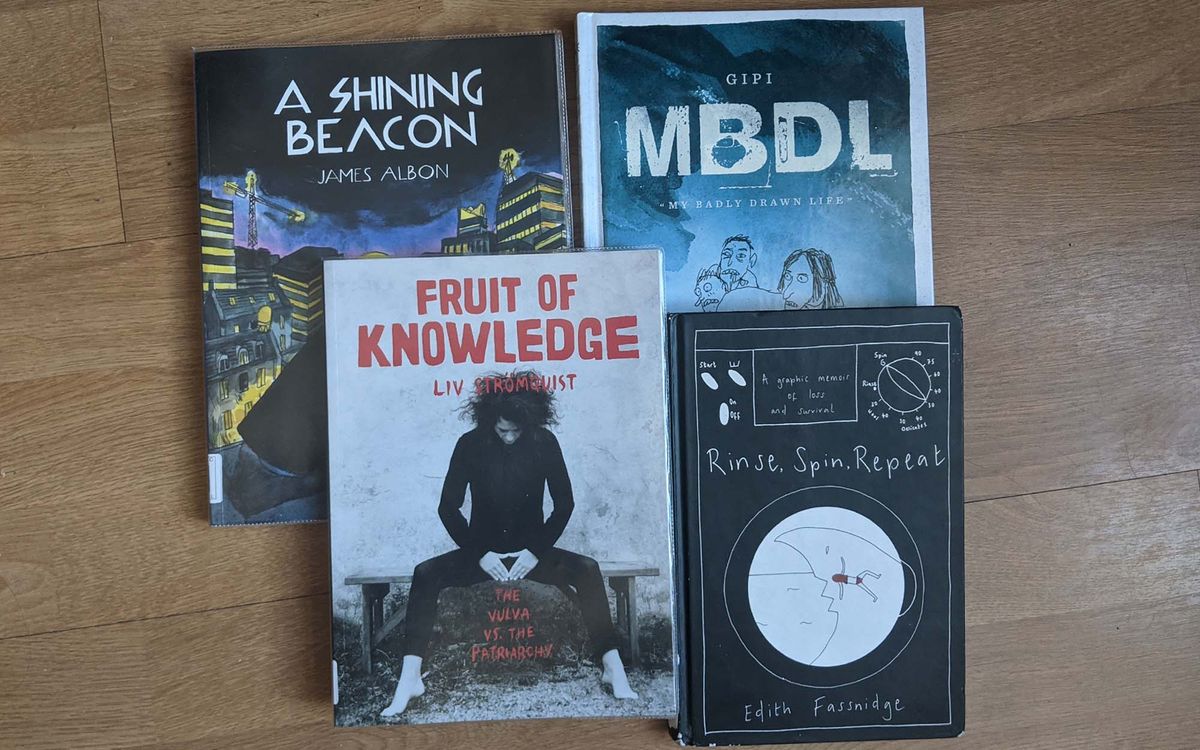 Libraries in Edinburgh opened again last month, and I went to check out the graphic novel/comics section in my local branch. I was very pleasantly surprised by the huge selection I found! I thought I'd give my thoughts on the four very different books I picked up on my first trip.
I also am excited to inform you that the website I'm hosting this blog on just added comments functionality, which I've swiftly turned on. You can now comment on all posts, under your real name or an alias, it's up to you - you'll be prompted to choose a name when you first type a comment. Only subscribers can comment, which should prevent spam, and hopefully it'll be a way for us to communicate a little bit. For the last couple of months as I've typed up these posts and sent them into the ether I've not been able to receive any responses - very liberating, in a way.
But I do want to make sure that I take your opinions into account, should you have any. For example, I have no idea if you, the readers, are interested in me sharing my thoughts about books I've read. I've been reading a lot of graphic novels this year and would certainly be up for doing some more reviews. So, do let me know your thoughts, or perhaps graphic novels you've enjoyed recently, or if there's anything else you'd be interested to see me write!
For now, let's get to today's post.